A 6in1 face multifunction technology
BENEFITS
With this 6in1 face multifunction technology it is possible to carry out several treatments:
Dermabrasion: The dermabrosion handpiece with water and vacum suction is used to eliminate the cells death of the superficial layer of the skin, visually improving the appearance of the skin.
Ultrasound: allows you to do a peeling, exfoliate the most superficial part of the tissue, eliminate dead cells, reduce millet grains, reactivate circulation, improve cell turnover.
Radiofrequency: it serves to counteract the signs of aging, so it is effective if you want to intervene on the signs of aging, wrinkles, skin laxity.
Cryomanipol: promotes the drainage of liquids, eliminating swelling of the eye contour.
Oxygen: The biological effect produced is the denaturation of collagen fibers and stimulation of the activity of fibroblasts.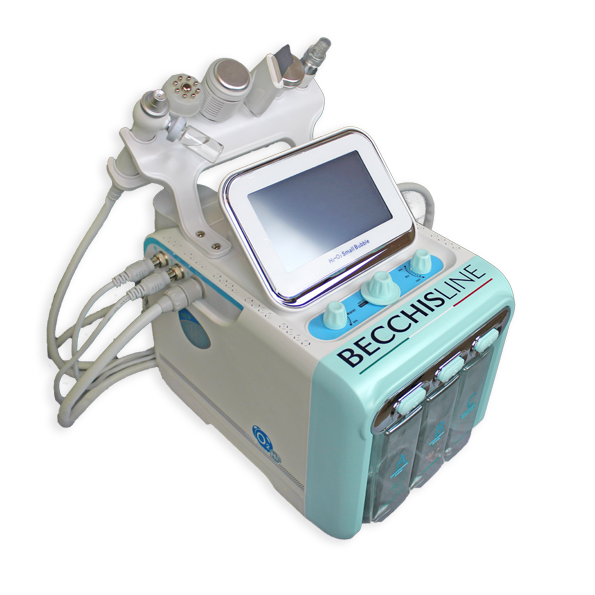 Increase
in blood circulation
Increase
in blood circulation
---
---
---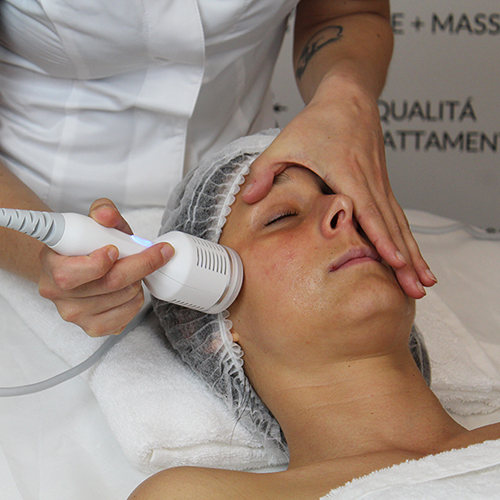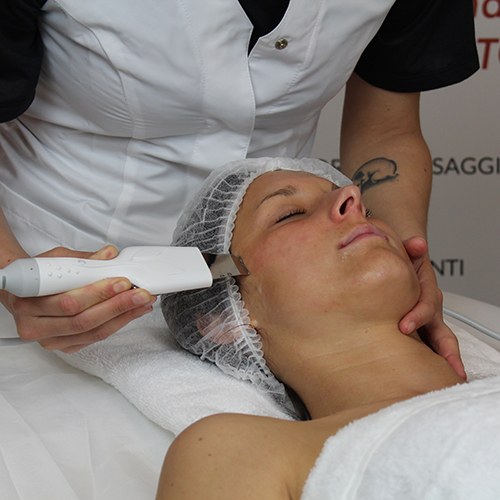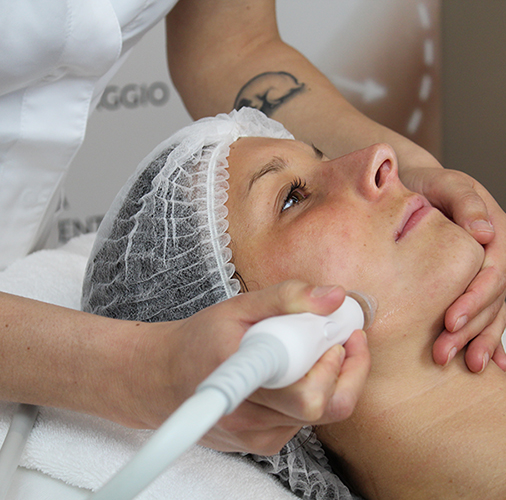 USE
WATCH THE VIDEO
---
The procedure begins with a scrub on the area to be treated, to eliminate dead cells and cleanse the skin in depth.
Then you need to assess the need for the fabric, choosing the combination of equipment suitable for the situation. Once the treatment to be carried out on the client has been decided, proceed with the handpiece suitable for the chosen treatment.